Software for Music Industry
We have been building software solutions for music industry since 2005! Although we are currently more focused on our own solutions, we still participate in other projects.
We do not list references. Instead, you can test several of our solutions, have a look under the hood of our open-source software, read our articles and watch hundreds of our videos. If that is not enough, and you still want references, then we can not help you.
That Green Thing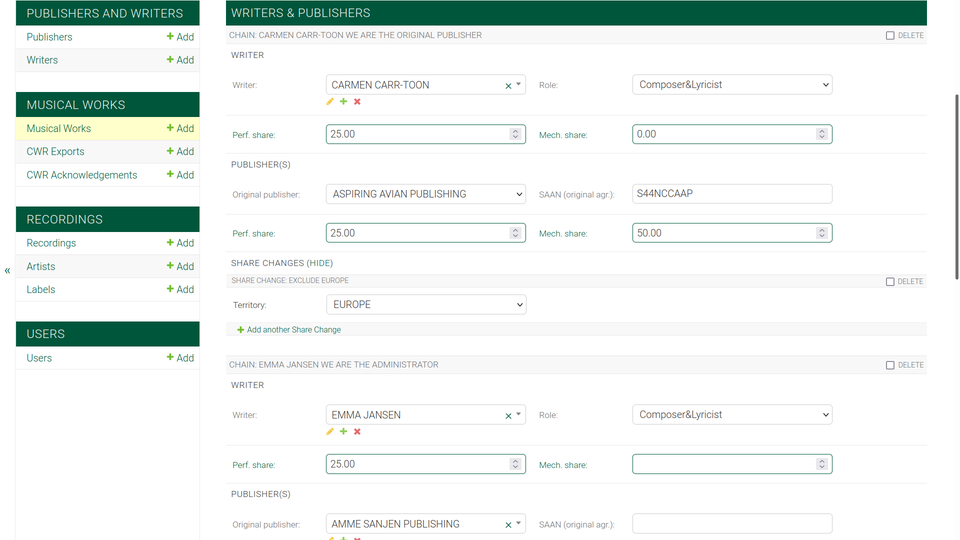 Work editing in That Green Thing, section Writers & Publishers, one writer controlled as original publisher, the other as administrator
That Green Thing is our flagship project! Available as software-as-a-service, also under other brands, it supports music companies world-wide with music metadata management, registrations and royalty distribution.
CWR Tools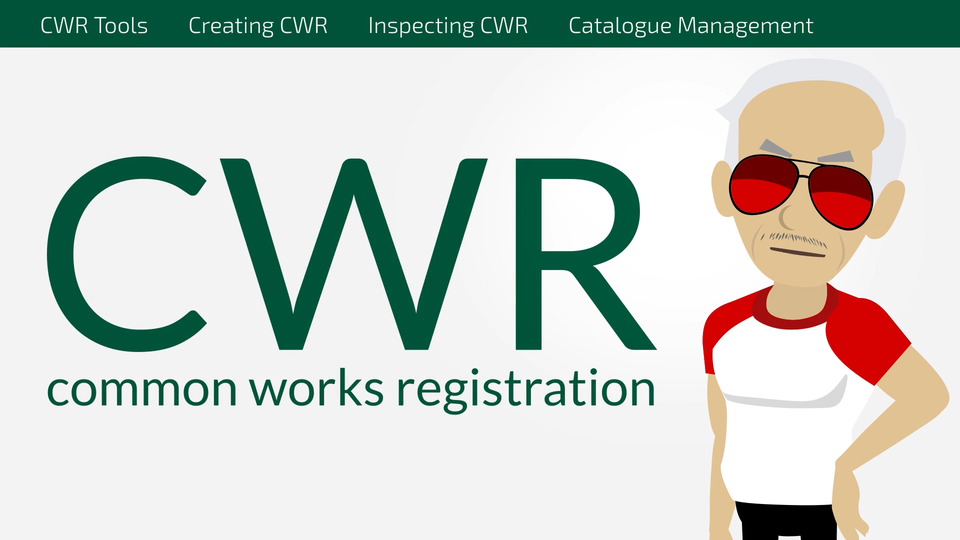 Video series about Common Works Registration, featuring CWR Tools in many episodes
CWR Tools are a collection of free online tools for basic creation and inspection of CWR files. They are used on daily basis by music publishers who need one-time conversion to or from CWR format. They are also the foundation for the new video series about CWR.
DMP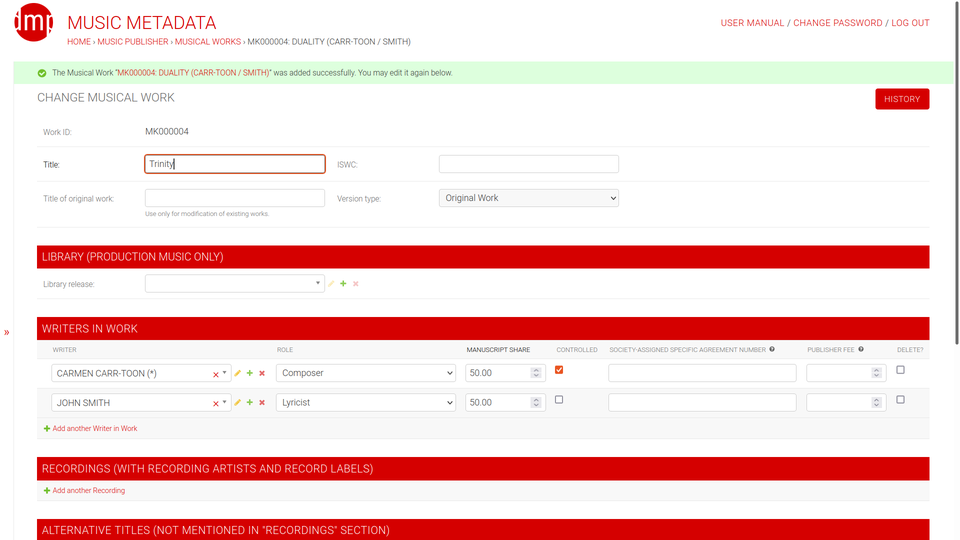 Work editing in DMP: Simple work, two writers, one controlled, one not
DMP (Django Music Publisher) is open-source software for managing music metadata, batch registration of musical works (using CWR), royalty processing and data distribution. Originally published in July 2018, it is regularly updated, with two major releases per year.
Music Metadata Python Library
We have used this library in our projects. We occasionally license it. And we have released parts of it as open-source code. For developers.
https://github.com/musicmetadata
Your project
As stated at the beginning, we occasionally participate in other projects. In order for us to work with/for you, you must have sufficient experience in the field AND an interesting project AND sufficient funding.
Very few people meet the first criteria. And it is the first because it is simple to test and has high failure rate. (Usually first two lines of the first email are sufficient.)
As software developers, we know that there is absolutely no reason to discuss the other two criteria in such cases.